From June 28 till July 25 2021, the public can discover 200 art prints on Antwerp city's billboards. The exhibition presents art prints from (inter) national established and emerging artists, artists from Antwerp Art Galleries, ToBe Antwerp and from art students of the Royal Academy of Fine Arts and Sint Lucas Antwerp.
Additional in this sixth edition is a public award, free performances and a symposium in the public space on 3, 10 and 24 July. An audio tour is also available through the website.
Everyone can vote and buy!
ONBOARDS BIENNALE 2021 invites everyone to nominate an artwork. Voting is easy by scanning a QR code. The three winning works of art will be further promoted in public space in 2022 in
Antwerp.
A jury prize will also be awarded to three promising emerging artists.
They will be awarded by a group and solo exhibition in one of Antwerps museums or galleries in 2022.
Those who would like to purchase a print can do this via the website for a democratic price from July 05 to August 28, 2021.
Participating Antwerp Art Galleries: Base- Alpha, Callewaert Vanlangendonck, De Zwarte Panter, Eva Steynen.Deviation(s), Galerie Geukens & De Vil, Galerie Verbeeck- Van Dyck, Gallery Fifty One, Gallery Sofie Van de Velde, Ibasho Gallery, Keteleer Gallery, NK Gallery, Pedrai Gallery, Plus One Gallery, Stieglitz 19, Tim Van Laere.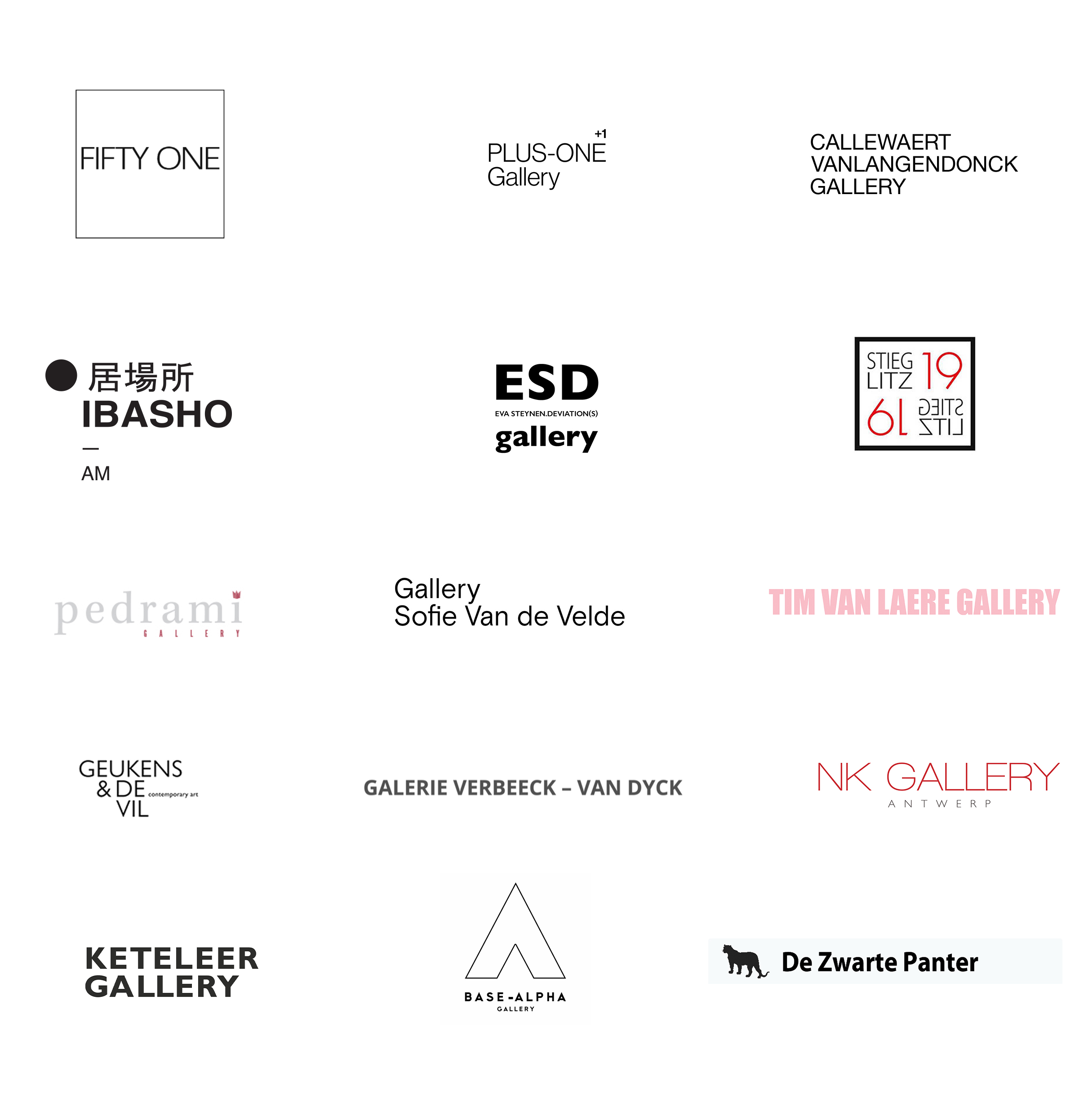 Participating Artists: 
Aline Verest – Andrea Friedli – Andreea Raluca Cojocaru – Andy Wauman & Vlad Aldo – Angelika Öllinger – Ann Verdonck – Anne Podevyn – Anne Will Lufting – Annelies Rasker – Anton_Cotteleer- Arber Sefa – Arne Wastyn – Aron Viszlo – Arpaïs Du Bois – Assaf Hinden – Auncer Pizante – Ayrton Eblé  – Azuli Peeters – Babette Cooijmans – Bendt Eyckermans – Beni Bischof – Bep Broos – Blahová Klara – Brent Vanderpoorten – Brian Smith – Camille Wouterson -Carmen Pazos – Casper Fredeus  – Catharina Hell – Catherine Vermaut – Charlotte Rother – Ching Lin Chen – Christa Stoop – Ci Kunigk – Cora van Antwerpen – Daems van Remoortere – Daisy Telders – David De Pooter – David Kuppens – David Somers – David Boon – De Blauwer Katrien – De Paepe Timo – Defossé Anke – Denys Shantar – Diego Latruwe – Dora Brams – Dounya Vandamme – Dzirniece Alise Anna – Eileen Cohen Süssholz – Ekaterina Panikanova – Elia Vanderheyden – Elise Hoebeke – Ellen Claes – Emilia Brys – Emilie de L'Arbre – Emily Derie – Smids – Erika Cotteleer  – Esther Weidenbaum – Eva Donckers – Eva Geldof – Fen de Villiers – Flo Matthyns – Francisca Brunet – Fraukje Engels  – Fred Bervoets – Fred Michiels – Frederik Lizen – Galfré Giorgia – Gert Motmans – Gert-jan Van Goethem – Greet Van Opstal – Hanqing & Mona – Henri Deedee Moens – Hongyu Liao – Huseyin Cifel – Idris Sevenans – Ilse Pierard – Inez Pittoors – Ingrid Verhoeven – Isabelle Goeminne – Ivette Morfin – Izabel Angerer – Jan De Lauré – Jeffrey Arts – Jeroen Broux – Jesse Tomballe – Jessica-Andrea Segers- Johanna Adojaan – Johannes Ulrich Kubiak – Jolien Collen – Jonathan Meese – Jonathan Ramael – Josse De Maesschalck – Julia Prugger – Jurgen Addiers – Justine Grillet – Kaat Van Doren – Kaouter Zair – Karen Hendrickx – Karlijne Geudens – Katinka Meyers – Katrien Thomas – Kelly Emily  – Kevin Sezgin – Kevin Vanwonterghem – Kié Lee – Klaartje Lambrechts – Koen Kievits – Kumi Oguro  – Laksanaporn Chonsamoe – Laurence Durieu – Laurens Legiers – Lief Simons – Liesbeth De Haes – Lieven Segers – Lin Gerritse – Lotte Vandenbussche – Lou Lambrecht – Lucia Mrakovcic – Lucie De Roeck – Luka Van der Cruyssen – Luna Moraga Garcia – Marc Selanno – Margot Coremans – Marie Janssens – Marie-Sol Sebrechtsgillain – Marilou Dejans – Marnix Krekels – Mary Mazziotti – Matina Vossou – Maxim Ryckaerts – Maxim Preaux  – Maxime Buitink – Michael Albers – Michel Vertongen – Michèle Matyn – Michelle Piter  – Michiel Robberecht  – Mikes Poppe – Mir Van Nyvelseel  Mirim Shin – Mitya Proost – Nadia Naveau – Natacha Dimovska – Natali Sarkisyan  – Nel Maertens – Nick Andrews  – Nick Verhaeghe – Niels Beaufays – Niels Poiz – Olga Georgitsia – Olivier le Maire de Warzée – Orphea Aerts – Peter De Boeck – Philip Angermaier – Pieter Eliëns – Pieter Jennes – Rabin Huissen  – Rabten Tenzin – Rafaël Voets – Robbe Aertssens – Roels Bruno V. – Roxi Pop – Ruth Gysemans – Sacha Eckes – Sara Mertens – Sarah Kirchner – Shirley Villavicencio Pizango – Sasan Meftahi – Silke Debandt – Sive Cauwenberghs – Stans Vrijsen – Starklova Milana – Suzan Van Lieshout – Sven Laurent – Sybren Vanoverberghe – Taisia Korotkova – Théo Scherer – Thomas Vandenberghe – Tieke Scheerlinck – Tom Liekens – Tomas Bachot – Veerle Bresseleers – Victoria Browne – Victoria Lebrun – Vilma Leino – Vincent Delbrouck – Vincent Egon Verschueren – Walter Dermul – Wendy Krochmal – Wenjun Fu – Wieke Aerts – Wouter van de Koot – Wouter Van Loo – Xander Faes – Xualin Wang – Yanis Berrewaerts – Yasmine Akondo – Yi Zhang – Yoshinori Mizutani – Yuan Yao – Zdrazil Bernadette